Senior Software programmer Peter Kelec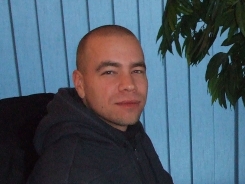 Education: Constantine the Philosopher University in Nitra – Bachelors Degree in applied Computer science. University of Trnava – Masters Degree in teaching, Computer science
Mr. Kelec joined the company in 1999 has been a continual asset as a computer programmer in the company since then.
Having a computer programmer continuously on call has enabled the company to move swiftly as the situation required. If new software capabilities would enhance a project or enable another section of ASAP to more efficiently complete a project, it is planned, designed, programmed, checked and in the hands of the relevant section of ASAP s.r.o. within a matter of weeks. Having Mr. Kelec permanently available means that ASAP is unlike many other aeronautical service providers, in that the company does not have to wait up to a year for the next update to third party software that may or may not include the required software enhancement.
Mr. Kelec programs the company's PHX Procedure design and charting software which is integral to the success of the company. ASAP also provides this professional software to aviation organisations and companies throughout the world. The new versions of the PHX software are released on a yearly basis Mr. Kelec has programmed and maintained all versions of the software from version 2 onwards to the present version PHX V13. Mr. Kelec also provides all technical support for the software.