Managing Director and Procedure Designer Ian Whitworth MRAeS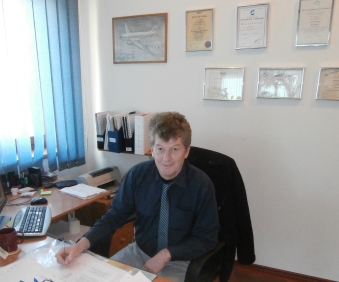 Mr. Whitworth started his involvement in aviation in 1974 and has over 42 years of professional aviation experience. He is a fully qualified Air Traffic Controller (tower, Approach and Area control), Procedure Specialist, private pilot and instructor. Mr. Whitworth started with the Airways Corporation of New Zealand as an Air Traffic Controller. Then he relocated to Switzerland to undertake a position as Air Traffic Control expert and instructor in Swisscontrol. He progressed to head of the procedures design section in Bern the capital of Switzerland and finally left Swisscontrol as the IFR Procedures expert for the entire Zurich FIR. Within this role he liaised with various aviation authorities, Civil and Military, throughout Europe.
Mr. Whitworth has 28 years of active procedures design experience and as a qualified instructor has provided computer aided procedure design courses to over 35 international aviation authorities including Eurocontrol and the UK Ministry of Defence.
Mr. Whitworth, singularly conceptualised, designed and programmed the very successful, Wavionix Aerodrome Surfaces Planner (WASP) and the Wavionix Procedures Designer versions 1 to 6 which were in use in over 35 countries. The Wavionix Procedures Designer software was finalist in the infrastructure category of the Flight International Aerospace industry awards held in 1997 in Paris France.
Mr. Whitworth then went on to personally design and program a total automated GNSS procedure design tool adhering to United States FAA TERPS criteria (WISI tool). This software tool subsequently won the 1998 international Air Traffic Management award in the category of Navigation and Landing held in the United States of America.
After leaving Swisscontrol Mr. Whitworth founded ASAP s.r.o. (Aeronautical Services And Procedures) in Slovakia which has successfully completed projects in 13 countries. Apart from Mr. Whitworth's daily duties of managing ASAP s.r.o., he has personally designed, documented, checked and approved over 1000 instrument procedures for various countries world wide.
Mr. Whitworth also oversaw and project managed all projects carried out by ASAP, the success of which is detailed in various parts of this website.
Mr. Whitworth is also a United Arab Emirates, Slovak, Air Safety Support International (a subsidiary of the UK Civil Aviation Authority), United Kingdom, Irish and a New Zealand certified instrument flight procedure and airspace designer.